Withdraw money & crypto on Binance
In this article, we will discuss how you can cash out money & crypto from your Binance account. With this simple step-by-step plan, you will have your balance in your bank account in no time.
How can you get money paid out?
In the first part of this manual, we will discuss how you can withdraw money from your Binance account. Depending on the region you live in and the currency you use, you can choose several withdrawal options.
To withdraw money, first navigate to Wallet and then Fiat and Spot.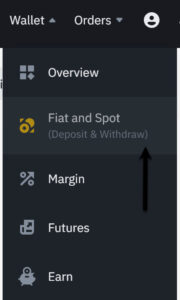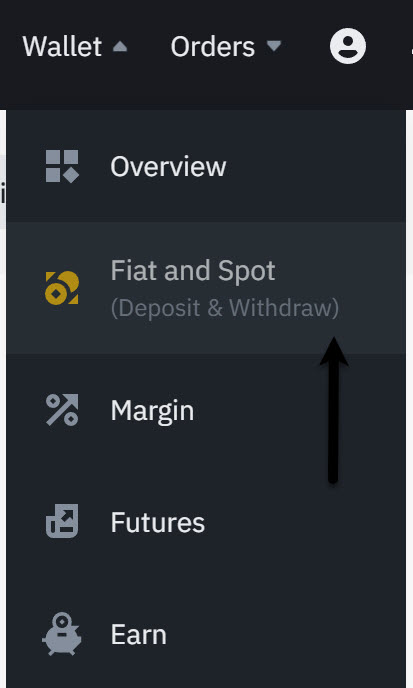 Press the Withdraw button.


Click on the Withdraw Fiat button.


Then select the currency you wish to withdraw. In this example, we will show you how to withdraw euros. If you want to withdraw a different currency, simply select it and follow the appropriate steps.
Often, it is mandatory to verify your identity first. Only after the verification is complete, you can withdraw the amount to your bank account. In this article, we will discuss in more detail how the verification of your account works.
Option 1: credit card
You can quickly transfer your Binance fiat balance to your Visa credit card. The costs for this are 1% over the total amount on your account.
Option 2: Advcash
You can withdraw your Binance funds via Advcash. Through this external service, you can withdraw the funds in your account to your bank account. You pay €5 plus 0.5% over the amount you want to withdraw.
Option 3: transfer to your SEPA bank account
At Binance, you can also transfer your funds directly to your bank account. In most cases, Binance does not charge for payments into your bank account. This option is not available in all countries.
How can you withdraw cryptos?
To withdraw cryptos, first navigate to Wallet and then Fiat and Spot.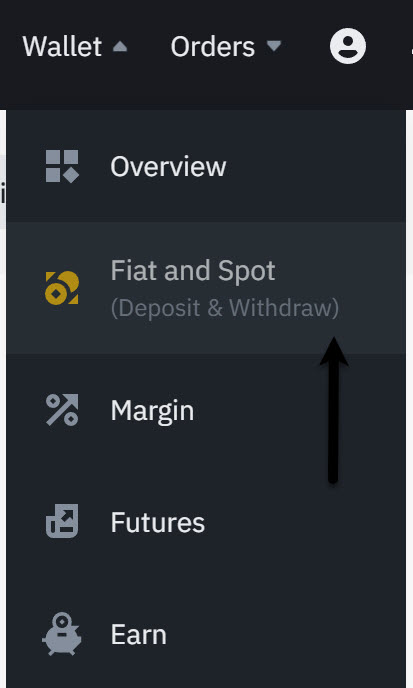 Then press the Withdraw button.


In the withdrawal screen, you can enter which crypto coin you want to withdraw. You can also enter the address you would like to send the crypto to: note that you need to copy this address without mistakes; otherwise, you may lose the entire amount that you would like to withdraw. In some cases, you also have to enter the MEMO. Without the MEMO code, your transaction will fail.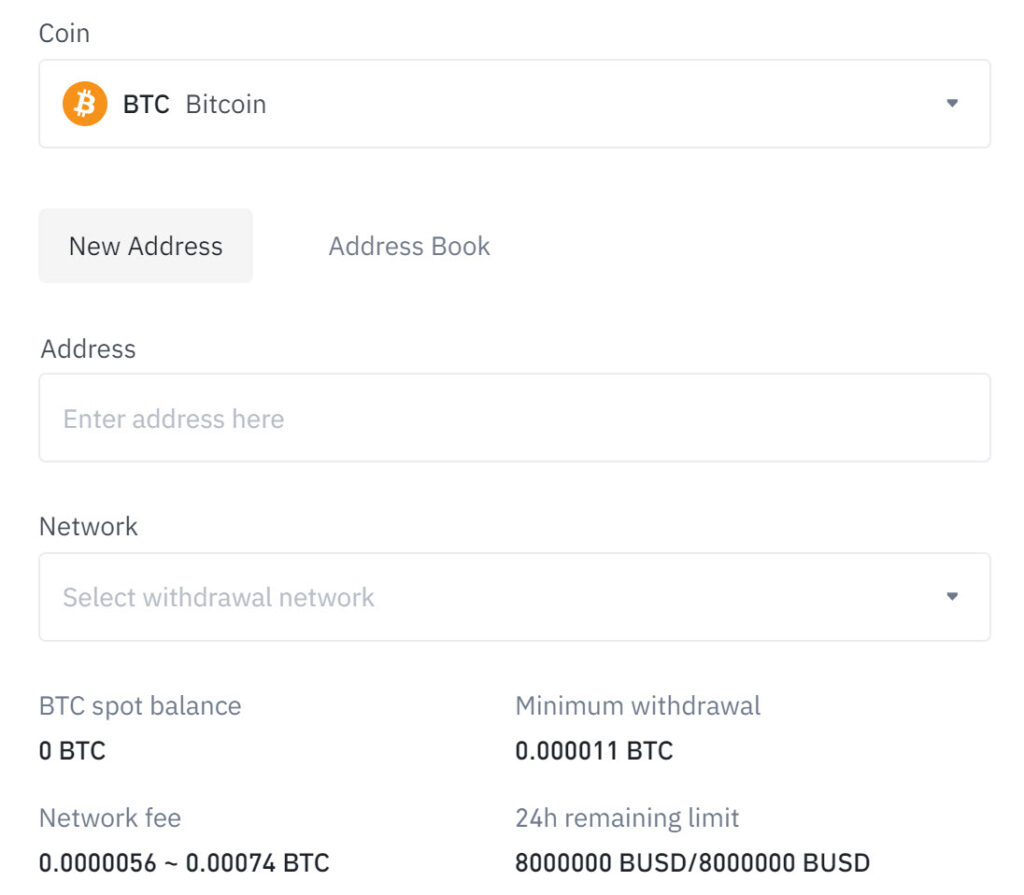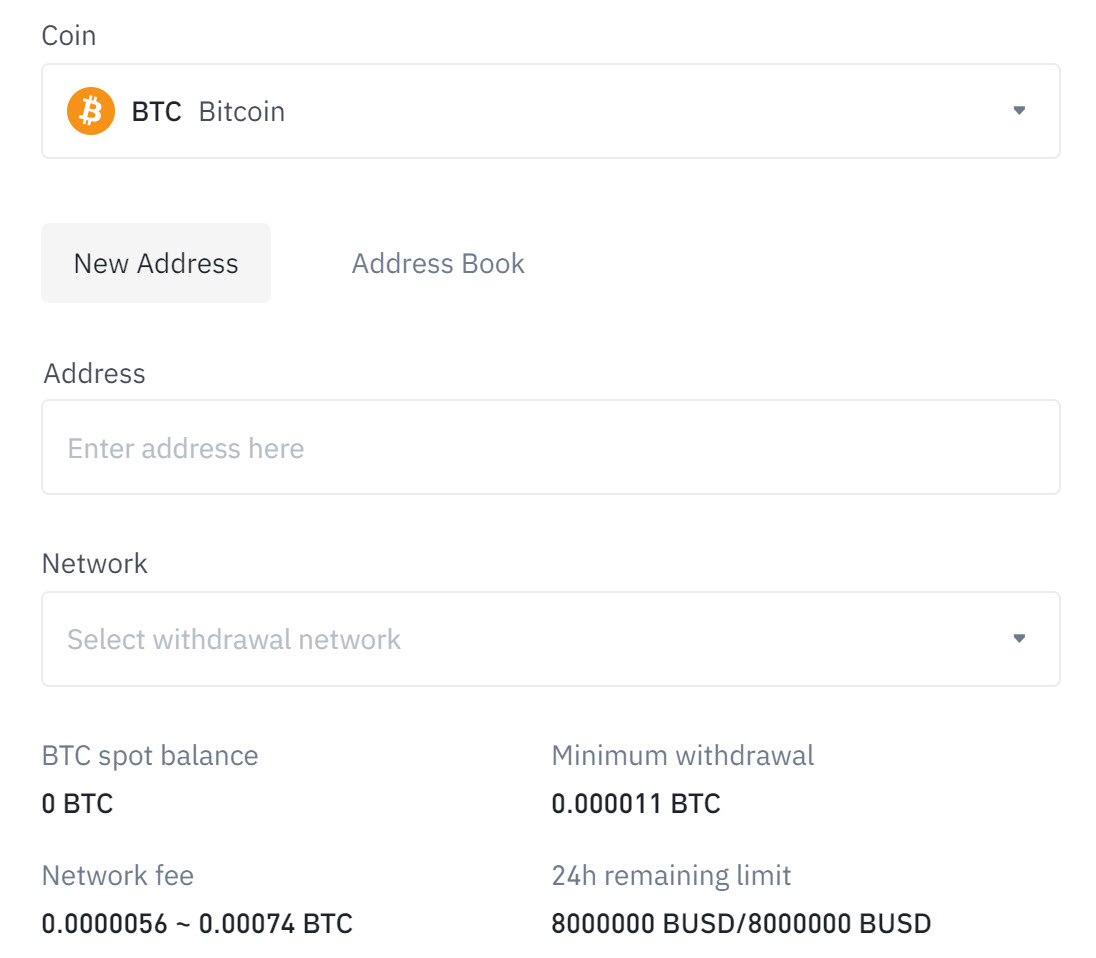 Make sure you select the correct network. Not all crypto exchanges support all networks. Binance does not always show the correct networks; if you select the wrong network, you will lose the full amount of your withdrawal. It is recommended to select the cheapest & fastest network.
After you have filled in all the details, you can submit the withdrawal request. Binance will then execute it.
Frequently asked questions about withdrawing money
Withdrawing money from Binance is not free in many cases. Different costs apply to each withdrawal option. For example, on the Visa credit card, you currently pay 1% over the amount of withdrawal, while through Advcash you pay €5 + 0.5% in transaction fees. This is quite steep: at some other crypto exchanges, you don't pay any transaction fees at all for withdrawing money.
You will not pay any transaction fees to Binance for withdrawing cryptos. However, miners do receive a fee for verifying the transaction. This fee is automatically deducted from the cryptos you send, so you will receive a bit less than you sent. When withdrawing cryptos, you will always see the estimated costs.
Withdrawing money can take up to five working days. It is often quicker to withdraw your funds  as cryptos: they usually arrive within minutes.
To withdraw money, you must first go through the identification procedure. You will need to send in a copy of your passport and take a selfie. You will also have to complete a short questionnaire about your trading activities and provide your address.
The minimum withdrawal amount differs per crypto. On the Binance website, you can easily find the smallest amount of crypto that you can withdraw at one time. These amounts can change regularly.
The maximum amount of crypto you can withdraw depends on the network & your identification status. Within your account you can see how much you can withdraw on one day. You can increase your maximum withdrawal amount by going through the full identification process.