How to deposit money & crypto on Binance?
Before you can start buying & selling crypto, you first need to add money or crypto to your account. In this short guide, we will show how you can deposit funds into your Binance account.
Tip:
Don't have an account on Binance yet?
Click here
& benefit from a 20% permanent discount on all your trading costs!
Binance stores all your cryptos and fiat assets into your online wallet. You can easily navigate to your wallet by pressing wallet in the menu and navigating to overview.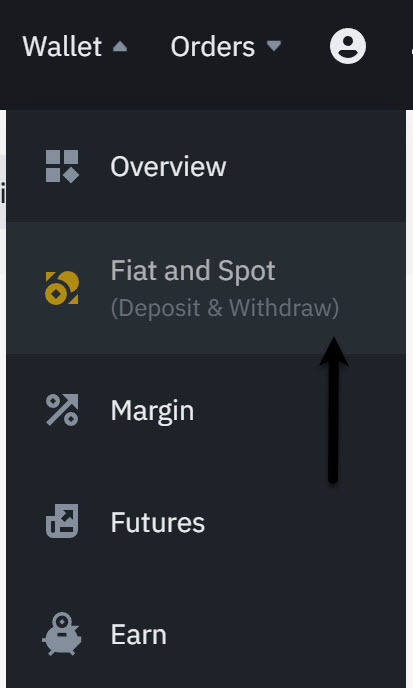 When you want to add money or crypto to your wallet, choose the option Fiat and Spot. Then press the Deposit button in the overview.
Depositing money on Binance
Depositing money on Binance is simple. First, select the currency you wish to deposit. The payment options available depend on the currency you select.
Then select the payment method you would like to use and press Continue.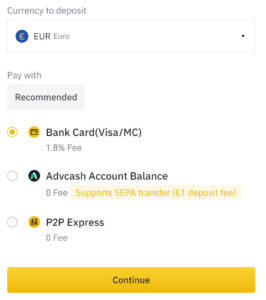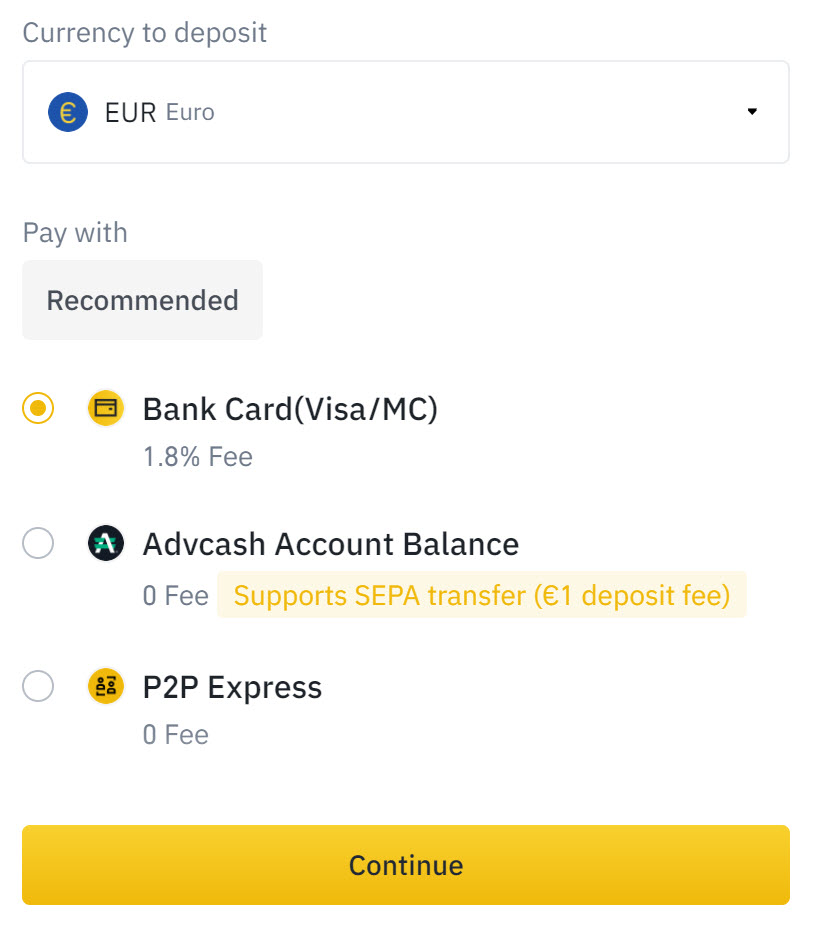 It regularly happens that certain payment options are not available on Binance. This is often due to problems with local legislation. In this case, you can often use one of the external payment options.
Crypto Deposits on Binance
When you want to deposit cryptos on Binance, you first need to switch to the crypto deposit screen. You can switch by pressing the Deposit Crypto button in the top right corner.
Here, you can then select the cryptocurrency you wish to deposit and the network you wish to use. Often, a so-called MEMO code is required. You receive this code from the other exchange when you send the crypto to your wallet address on Binance.
It is important to check all settings and the wallet address properly. If you make a mistake, your crypto assets may be permanently lost.
Read more about Binance