Register with Binance: how do you open an account with Binance?
Do you want to start trading crypto? Then Binance is an excellent choice! In this article, we will show you how to open an account with the world's largest crypto exchange.
Step 1: Visit the Binance website
We have a great promotion for you! When you open an account through binanceblog.com, we will share our friend discount with you. By using this discount, you permanently pay 20% less transaction fees on all your trades. Use the button below to open an account right away:
Step 2: Entering your initial data
You can open an account on Binance using either your email or mobile number. Initially, you only need to enter your email or phone number, followed by a difficult to guess password.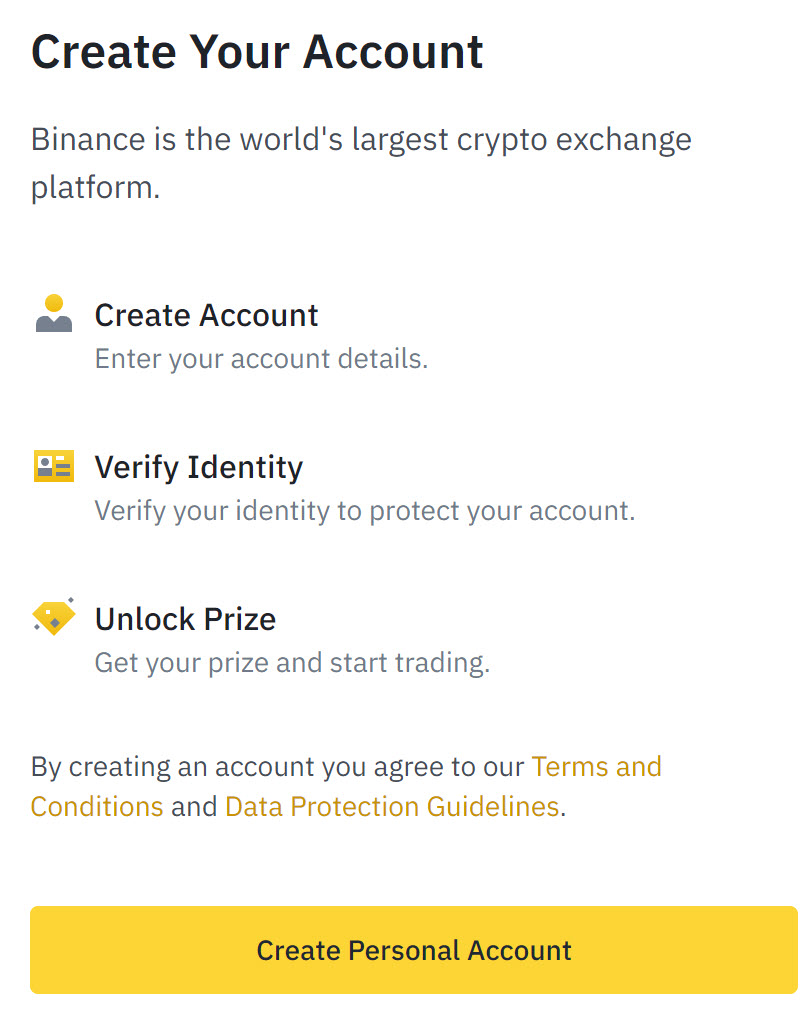 Before you can use your account, you must first go through a verification process. This verification is there to prevent robots from opening accounts on Binance. All you have to do is solve this simple puzzle.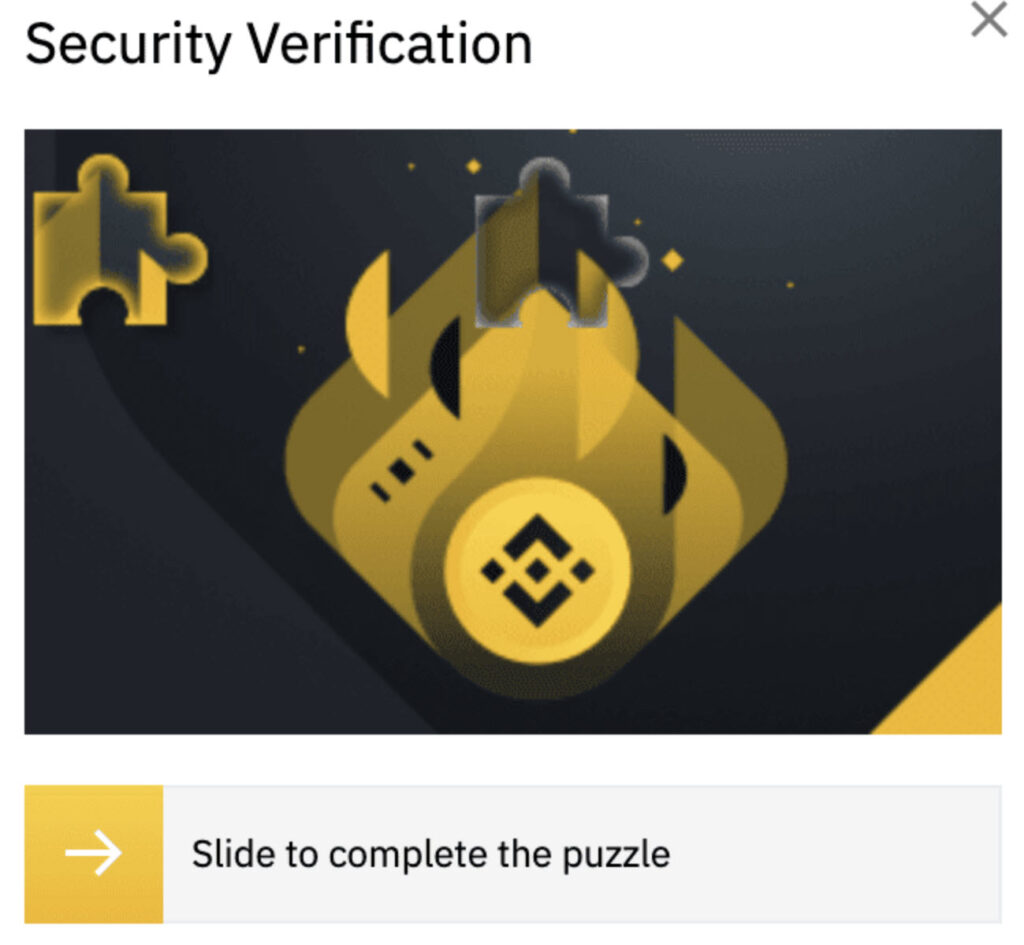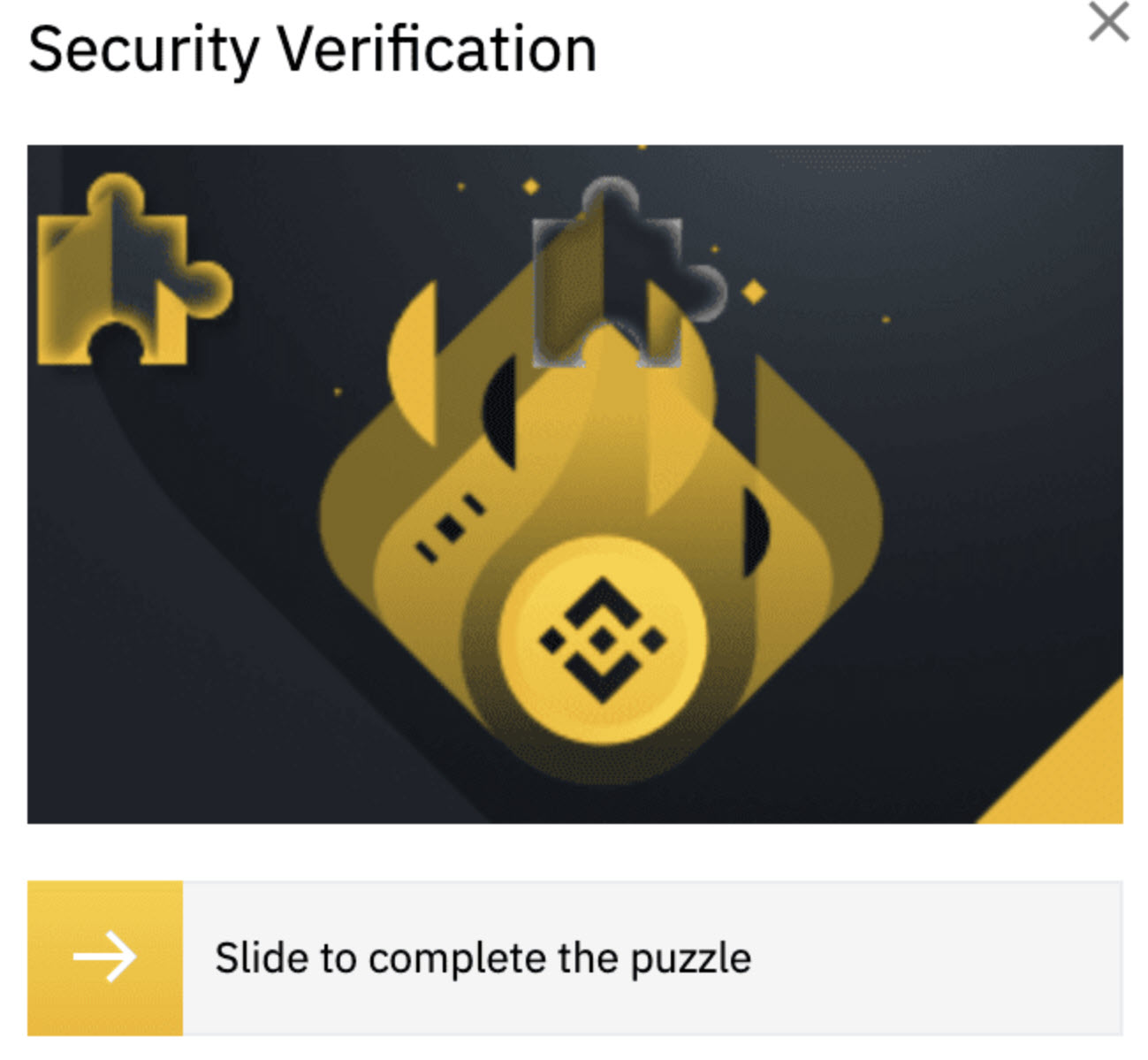 You will then receive a verification code to your email address or telephone number (depending on the method of registration you have chosen). Enter this code to activate your account.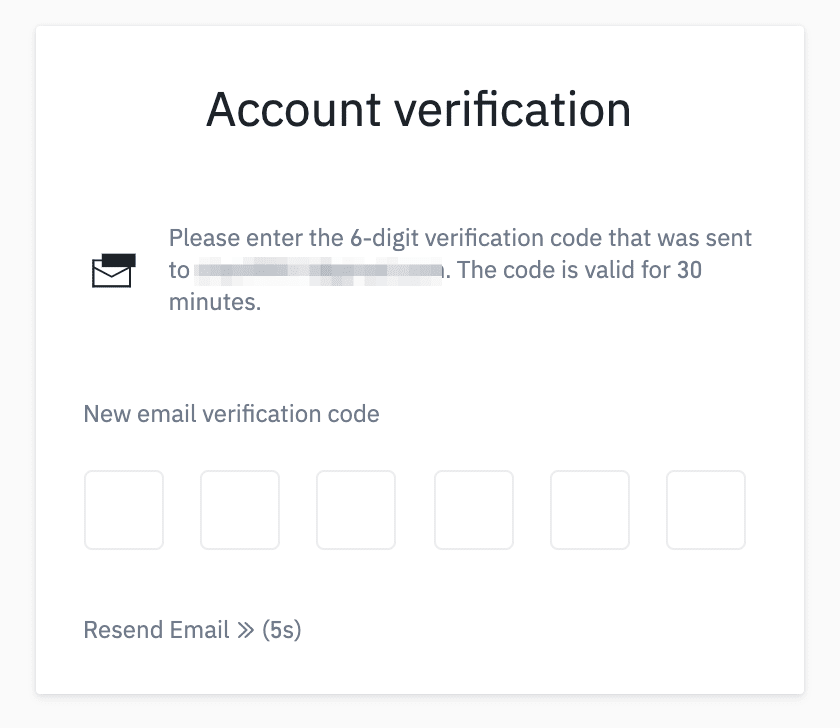 Step 3: Secure your account
You have now completed the full registration procedure, allowing you to use the Binance platform. However, it is advisable to secure your account further. After entering the verification code, Binance will ask you whether you want to add an extra layer of security.
When you enable this extra security, you have to enter an extra code every time you log in. You can receive this extra code as a text message or code on the Google Authenticator. The Google Authenticator is the safest option and therefore highly recommended. Do not forget to save the recovery code somewhere, so that you can still log in if you ever lose your phone.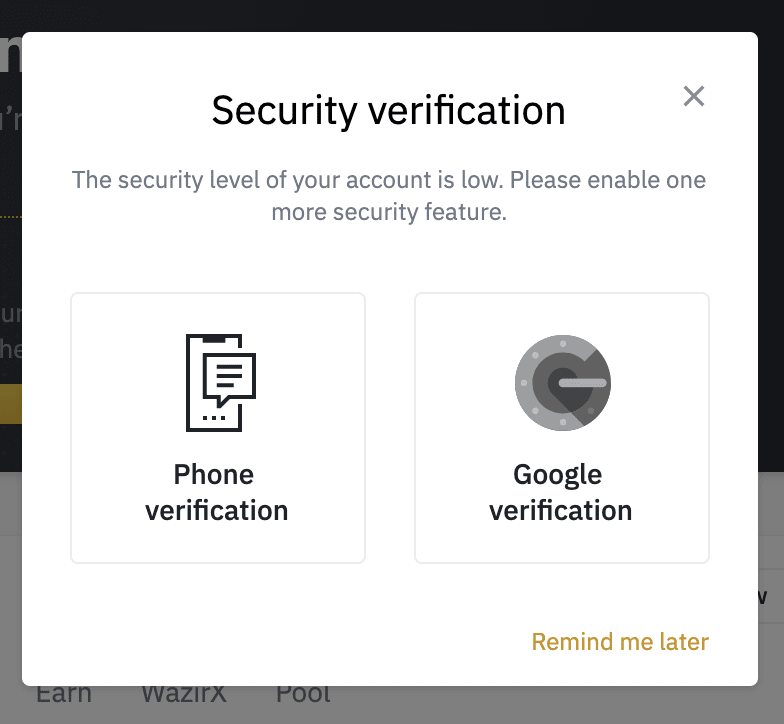 There are other security options you can apply to your account:
You can set an anti-phishing code to recognize scam mails.
By using the whitelist, you prevent other people from withdrawing your crypto.
You can keep track of who can log in under device management.
Change your password regularly to keep your account safe.
Do you want to read more about securing your account? Then read this article & find out how you can protect your account.
Step 4: Identification
Without identification, you can already use many functions within Binance. However, it is wise to go through the identification process: this allows you to withdraw larger amounts and Binance will be able to help you if you experience a problem with your account.
You can start the identification process by clicking on identification in your profile.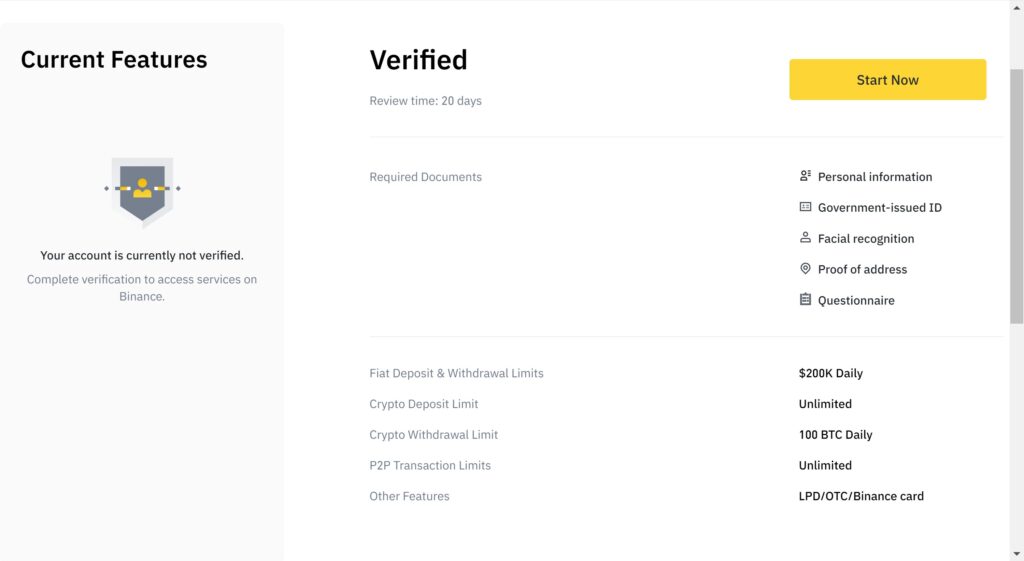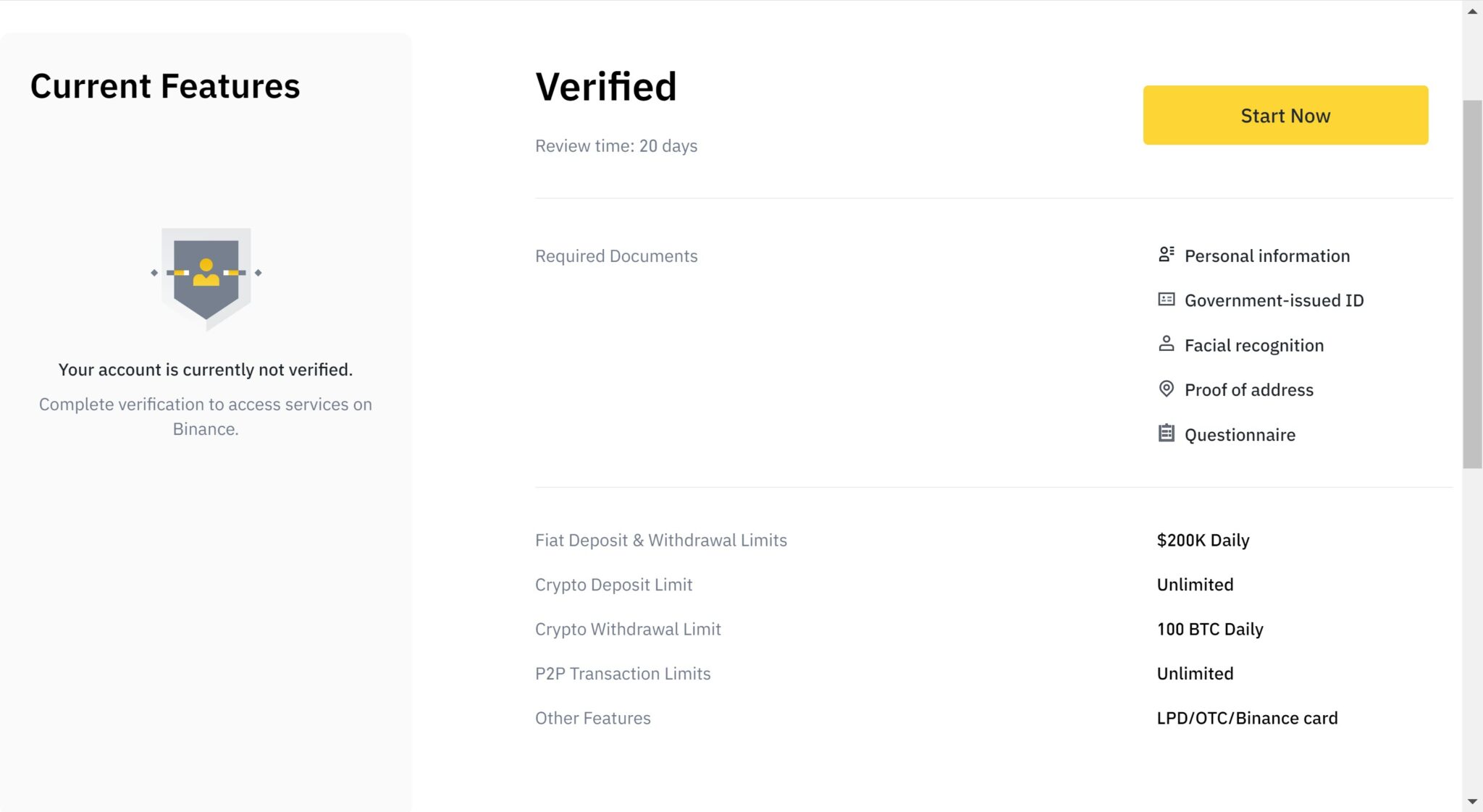 Press Start Now. You will see a screen with a QR code. Scanning this code will open the application store within your phone. To go through the identification procedure, you need to download the Binance application.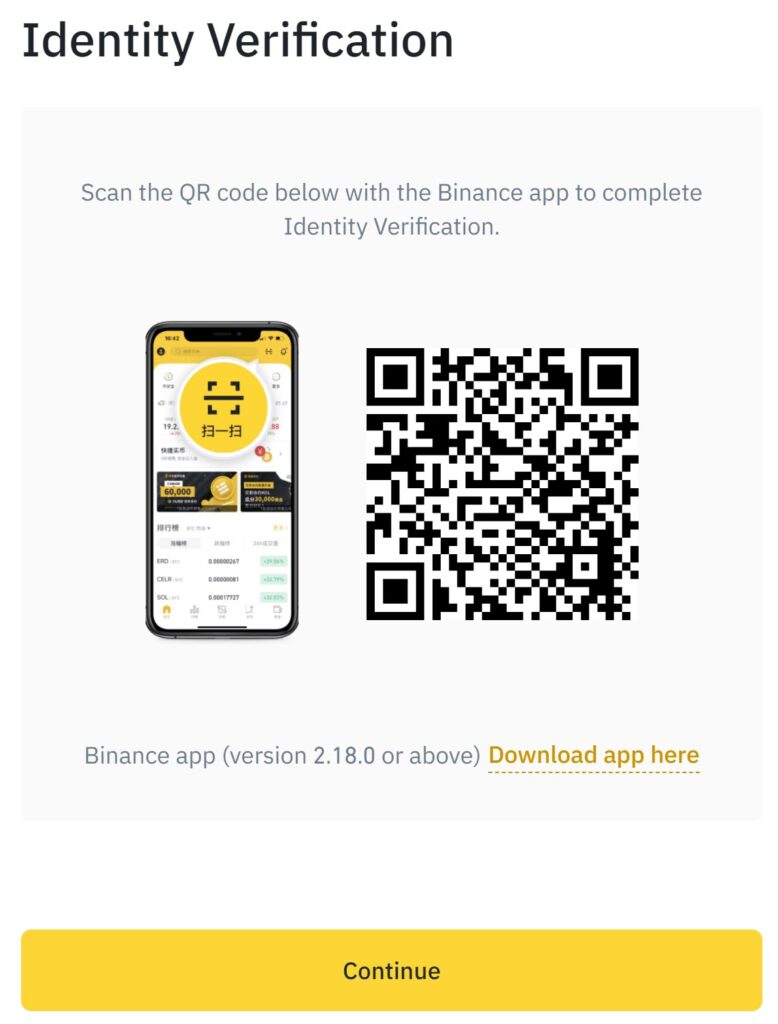 Verifying your account is easy: you must send a copy of an identification document, take a selfie and verify your address. If you want to increase your account limits further, you have to indicate the source of your funds.
Step 5: deposit money into your account & get started
Now that you have a fully verified account, all you need to do is deposit money. To achieve this, navigate to Fiat and Spot via Wallet.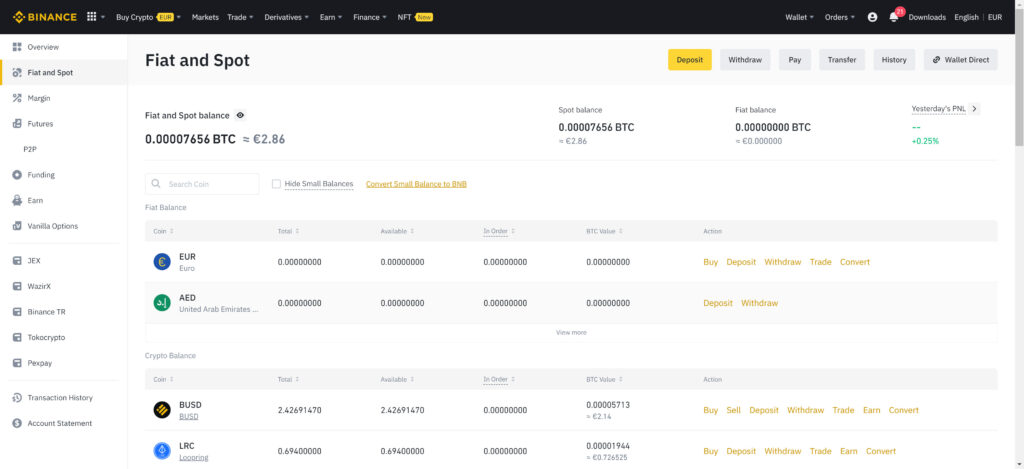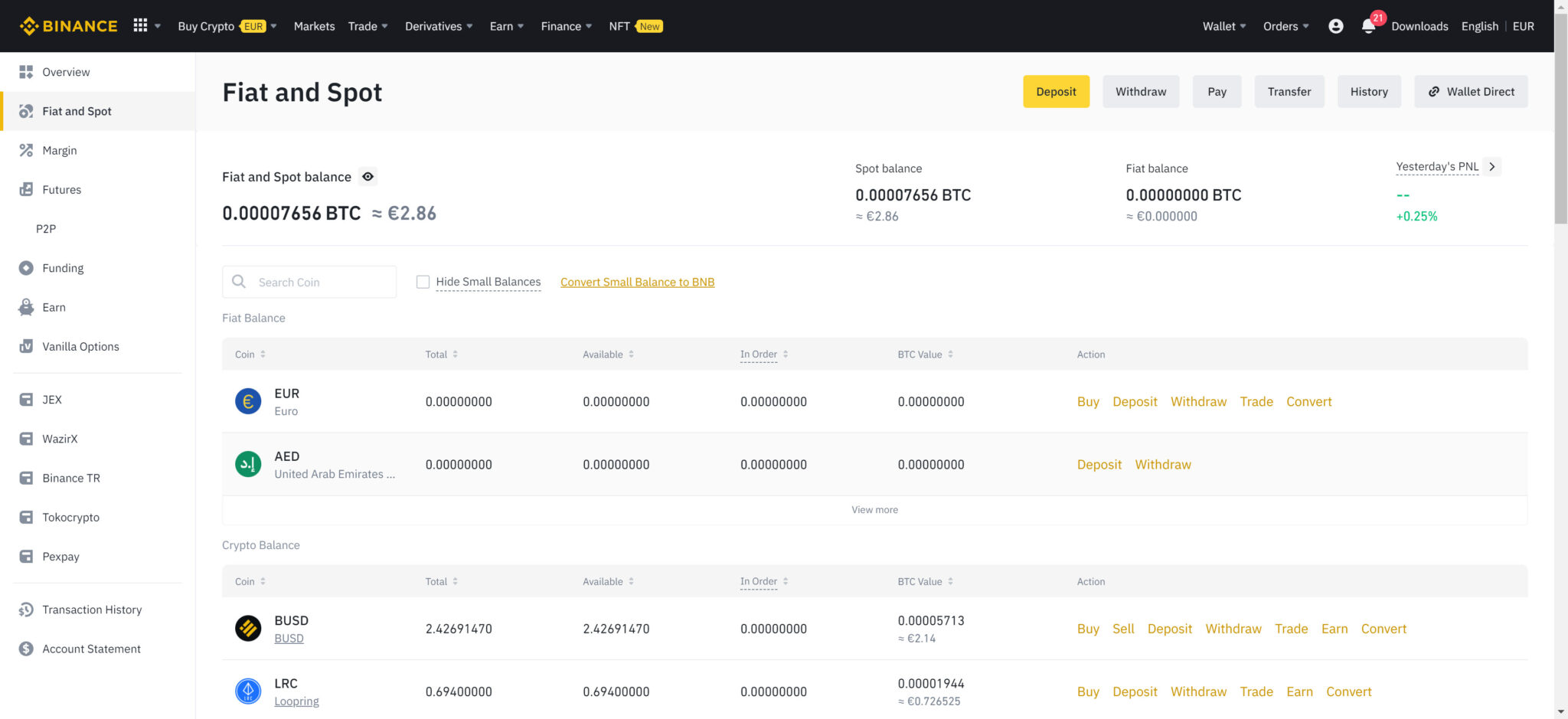 Then press the yellow Deposit button.


Here, you can easily send cryptos from another exchange or wallet to Binance.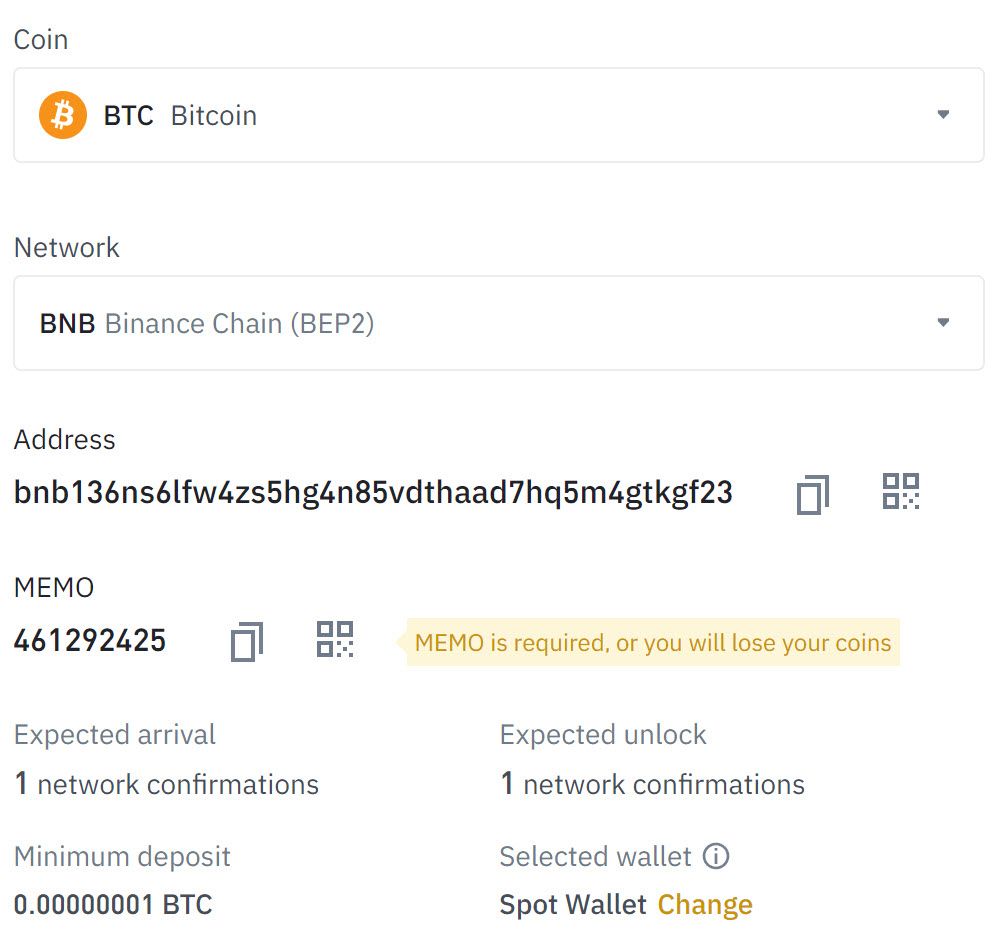 It is also possible to deposit fiat into your account. To accomplish this, press the Deposit Fiat button in the top-right corner. Then choose which currency you want to deposit and select which payment method you would like to use.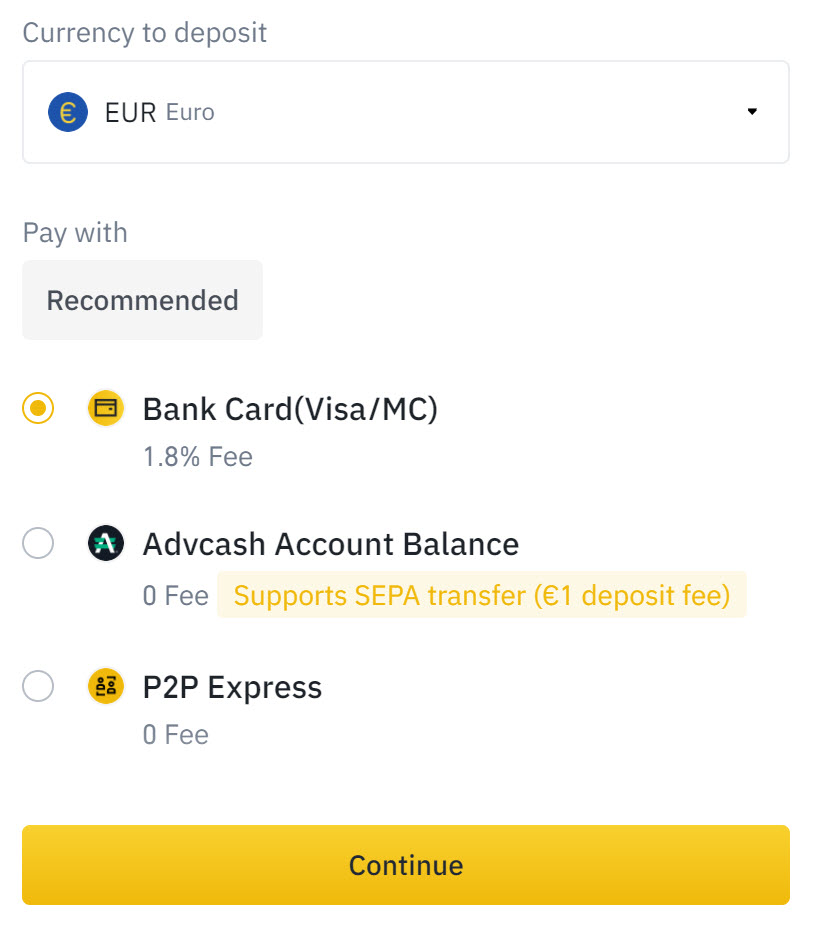 Would you like to read in more detail how depositing money with Binance works? Then read this article!
You have now completed all the steps to open an account with Binance! You can now immediately start trading crypto. Would you like to read in more detail how trading with Binance works? Then read this manual!
Frequently asked questions about the registration process
Opening an account with Binance only takes a few minutes. However, due to the popularity of Binance, the identification process on Binance can take longer.
Opening an account on Binance is always completely free! You pay no hidden fees for holding an account with this crypto exchange.
Don't manage to open an account on Binance? Please contact the Binance customer service team! They're able to help you with opening an account.