Binance Earn: how to make money with crypto on Binance?
With Binance Earn, you can generate an additional return with your crypto. This makes it possible to earn new cryptos passively. However, it is important to remember that Binance Earn is not without risks. In this article, we will discuss the different options available within Binance Earn.
Tip:
Don't have an account on Binance yet?
Click here
to open an account & benefit from our 20% friend discount on all your future transactions!
Where to find Binance Earn?
You can find Binance Earn by navigating within the menu to Earn and then to Binance Earn. You will then see a comprehensive overview of the different ways in which you can passively earn money with your Binance account. Research how the different methods work & what the risks of those methods are.
Saving: saving money on Binance
You can save your money on Binance just as you can at a bank. Your crypto is then used for other financial services on the platform. On Binance, users can trade on margin and borrow money: users pay interest on this. You can be on the other side of the transaction with Binance Saving. You can choose from various savings products within Binance Earn.
Flexible savings
Flexible savings allow you to get in and out at any time. If you are not using your funds temporarily, it may be interesting to lock in your crypto. However, beware: tiers are applicable. This means that if you lock in a larger amount of crypto, your return will drop.
Locked savings
If you want to lock your crypto tokens for a longer period, locked savings are appealing. You can choose from periods of 7, 15 and 60 days. The interest you receive on these balances can be up to 45% on an annual basis.
Activities
You must register for the activities section. There is a maximum amount that can be registered. As with locked savings, there is usually a fixed period during which it is not possible to move the crypto.
Conclusion savings
Savings is useful for account holders who want to hold a particular crypto for a longer period. You will receive an extra return from that crypto without having to do anything. Do remember that the price of the crypto in question can drop, which can cause you to lose money. Do you want to read more about saving on Binance? Then read this article!

Staking: making money with staking on Binance
Staking is another method you can use to gain an additional return on your cryptos. By staking cryptos, you make your crypto coins available to ensure liquidity within the market.
At Binance, you can choose between fixed and flexible staking. With flexible staking, you can withdraw your crypto coins at any time. With fixed staking, your crypto coins are locked for a fixed period. With fixed staking, you lock your crypto between 10 and 90 days. With each crypto, you can see the expected annual return: please note that this estimate is based on past results.
You can also opt for DeFi staking, which is a riskier form of staking. With DeFi, staking Binance puts your crypto tokens into the DeFi projects on the Ethereum blockchain. The crypto coins are used to sponsor promising new projects. However, there is a risk that the party behind the new project will stop development or commit fraud and steal crypto. Because of the higher risk of DeFi staking, the pay-outs are also higher.
You can read more about the staking on Binance in this article.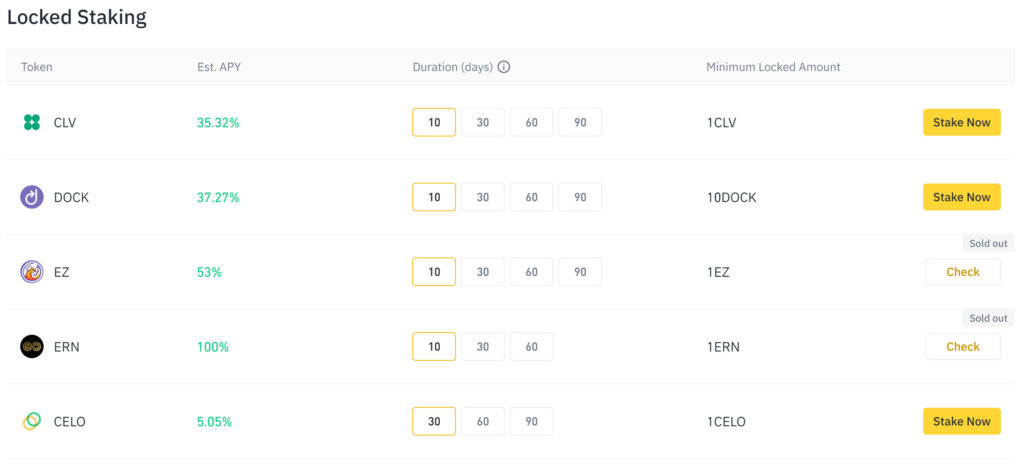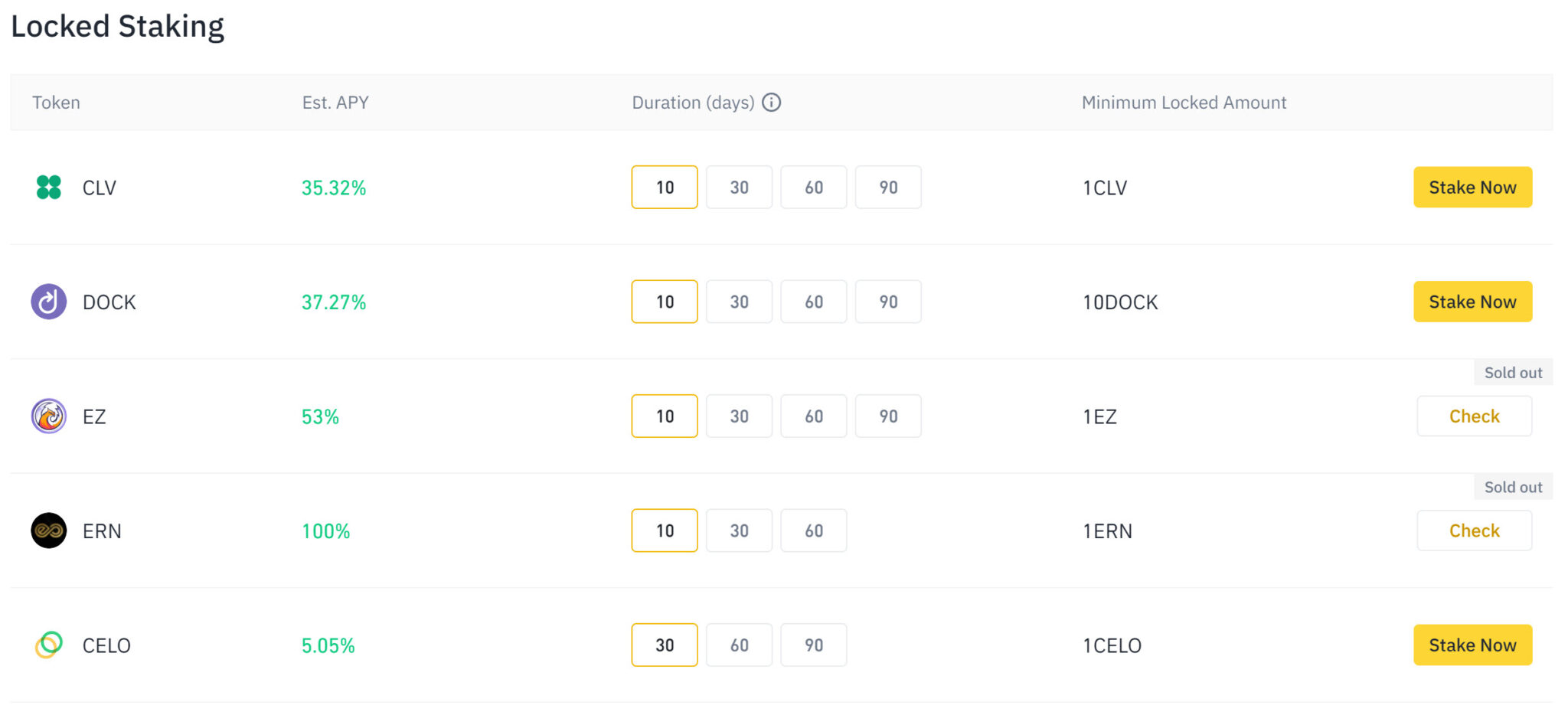 Launchpools: investing in new cryptocurrencies
With a Launchpool, you can stake your crypto and earn newly released cryptos. This is a great way to be one of the first to own a new coin. The return on Launchpools is, however, uncertain: some new cryptos increase in value while others fail.
You can only stake a limited number of cryptos within the Launch Pool: BUSD and BNB. The interest you receive on your crypto is lower when you stake within the Launchpool. However, you will receive new crypto coins as compensation, which can become more (or less) valuable over time. In this article, we will discuss in more detail how Binance Launchpool works.


Binance Liquid Swap: contribute to liquidity
With Binance Liquid Swap, you can contribute to the liquidity of Binance's decentralized exchanges. As a reward, you contribute to the transaction fees earned from the trading activities of users. However, when the cryptos move strongly, you are faced with impermanent loss. This makes Binance Liquid swap a risky activity that is difficult to understand. In this article, we will take a closer look at the possibilities of Binance Liquid Swap.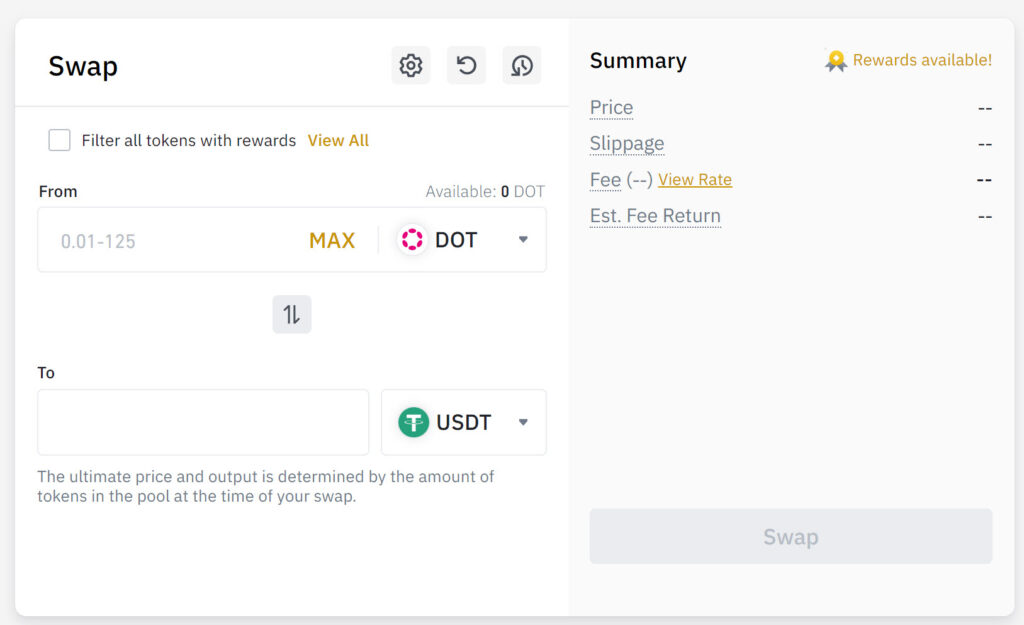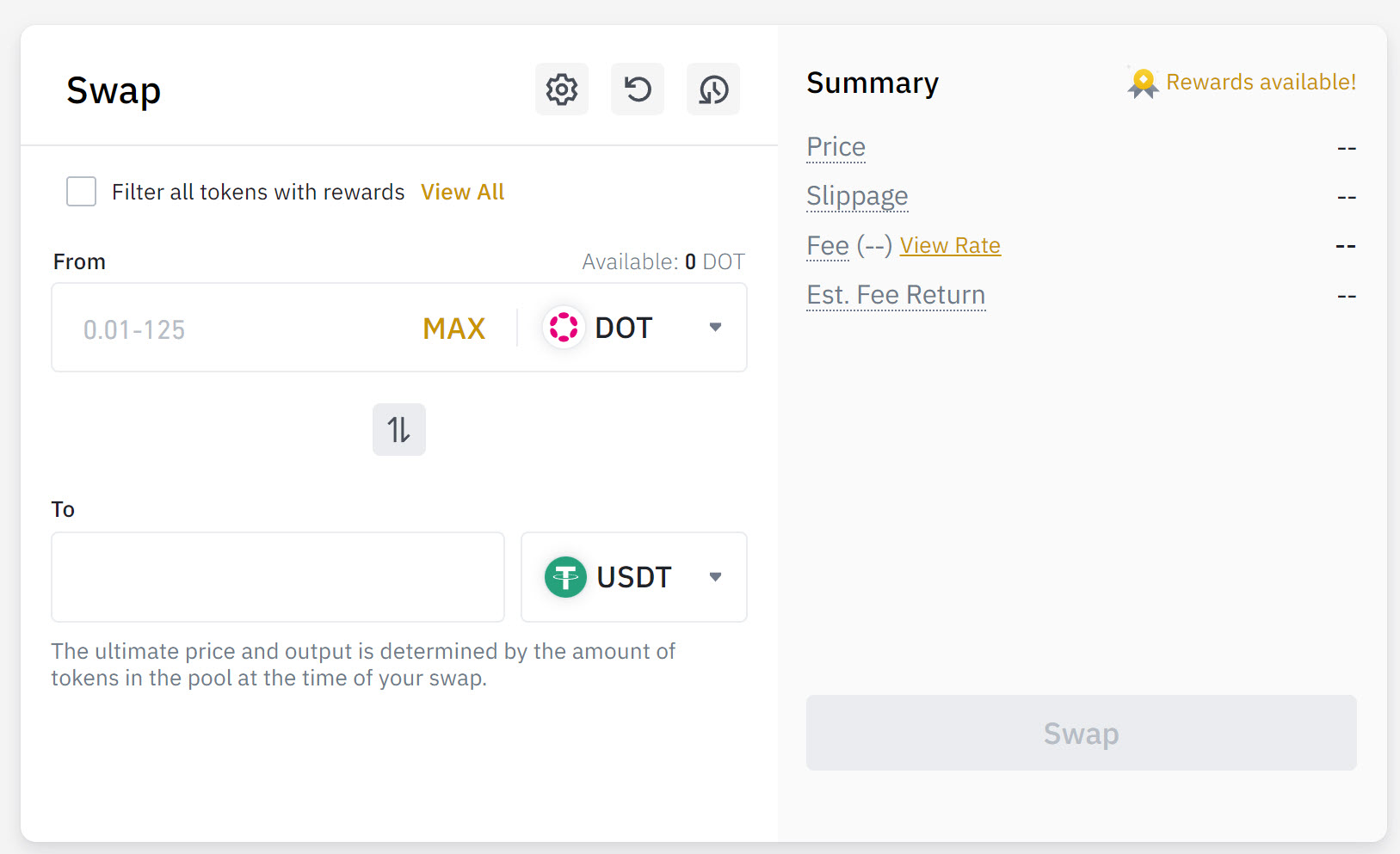 Dual Investment
With Binance dual investment, you can earn very high-interest rates, but you can also lose a lot of money. The interesting thing about Dual Investments is that they allow you to hedge your investments: you earn money regardless of the direction of the market. The disadvantage is that your results may be disappointing if the price moves sharply in one direction.
With dual investments, you subscribe to a certain price. You indicate that you want to buy 10,000 BUSD worth of Bitcoin at a price of $49,000. If the price drops below $49,000 you will receive a fixed amount of BTC. When the price rises above your indicated price, you will receive BUSD with some interest. Dual Investment is particularly interesting when you expect minimal movement in the market.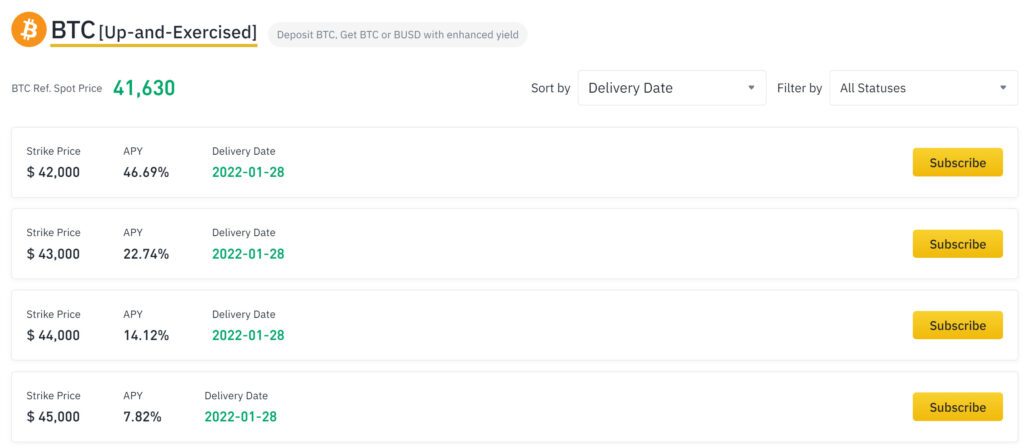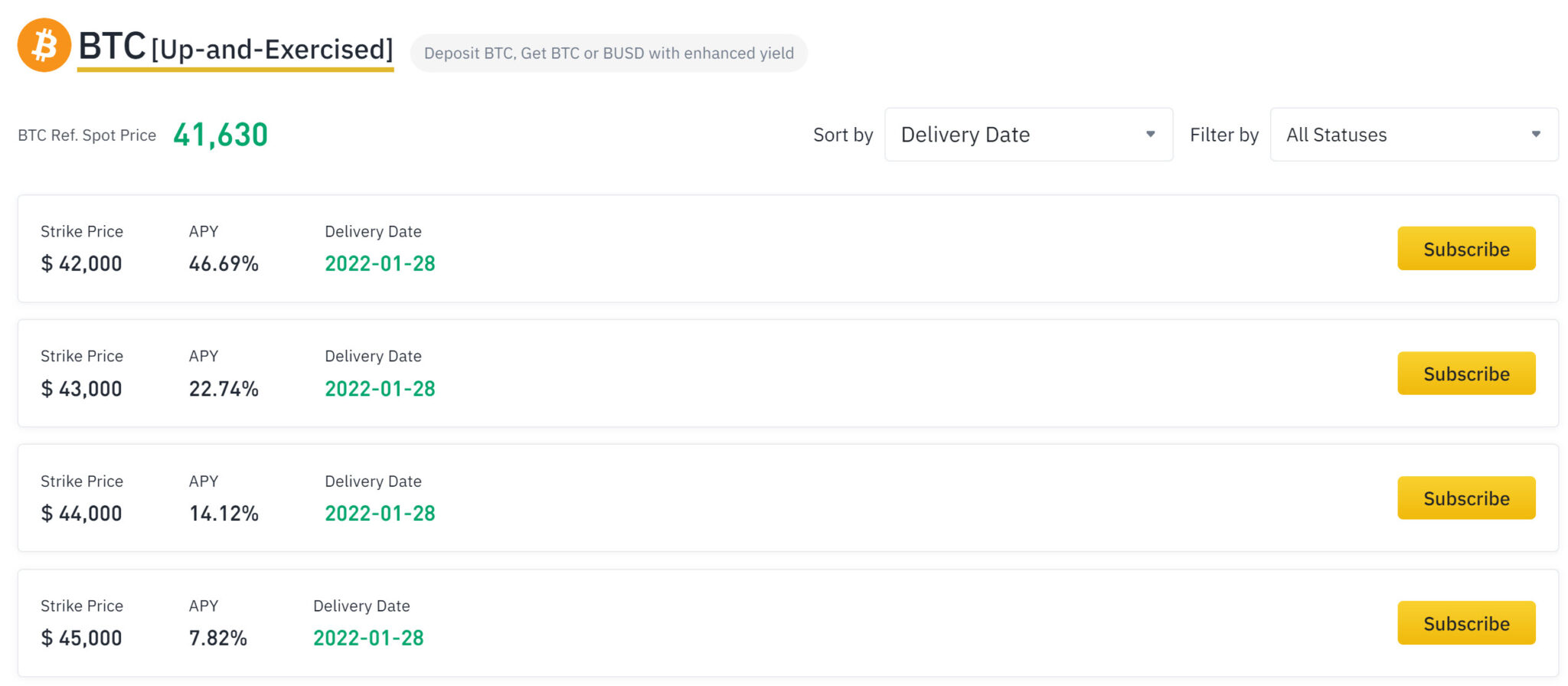 BNB Vault: a combination of Binance Earn products
If you cannot choose a specific Binance Earn product, BNB-vault can be an option. In the BNB vault, you can only use Binance Coin (BNB). The BNB-vault is a combination of flexible savings and the Launchpool, among others. By spreading your crypto across different projects, you limit your risk. Risk and return are always correlated, so your potential return with the BNB vault is also lower.
You will receive new crypto coins within the BNB vault in addition to Binance Coin. This method of Binance Earn is therefore particularly attractive if you have confidence in the projects from which you receive crypto coins. If this is not the case, the other options may be more appealing.
Binance Earn Conclusion
Binance Earn is an interesting opportunity to build an additional, passive income with your cryptos. Binance offers various exciting options. However, the risks of all options differ, which makes it important to conduct your own research first. This will help you to get the best results with Binance Earn!
Frequently asked questions about Binance Earn
You do not have to work for passive income. Your salary requires you to constantly listen to your boss and work long hours. This does not apply to the savings interest you receive on your bank account. However, the savings interest rates are very low these days, which is why people are seeking new sources of passive income. Binance Earn can be an interesting option for people looking for passive income.
How much you can earn with Binance Earn fluctuates greatly. Often, the price developments of cryptos also play an essential role in the returns that you achieve. Returns can fluctuate between a few percent and tens of percent. However, it is important to remember that Binance Earn does not guarantee a positive result: you could just as easily lose a considerable amount with Binance Earn.
You can make money with crypto by buying and selling them at the right time: this is also called speculation. It is also possible to use Binance Earn to build up a passive income with crypto coins that you do not use for a long time.
Do you want to read more about Binance?