Switching from Coinbase to Binance
Do you want to switch from Coinbase to Binance? In this quick guide, we will discuss how to move all your cryptos to Binance quickly!
No Binance account yet?
Don't have an account on Binance yet? Open an account directly via this website and benefit from our 20% permanent friend discount! Your trading fees will permanently be 20% lower:
Option 1: buy & sell
The easiest way to switch from Coinbase to Binance is to sell your crypto coins and then buy them back on Binance.
This can be disadvantageous when you own large amounts of crypto coins: you pay transaction fees for the necessary trades at both Coinbase and Binance. When you own large amounts of crypto tokens, it can be cheaper to send them directly to your Binance wallet. In the rest of this article, we will look at how to do this.
Option 2: Move your crypto tokens from Coinbase to Binance
Find your wallet address on Binance
Sending your crypto tokens from Coinbase to Binance is easy! First, navigate within Binance to your Fiat and Spot overview within your Wallet. You can find this overview within the menu bar. Then click on the Deposit Crypto button.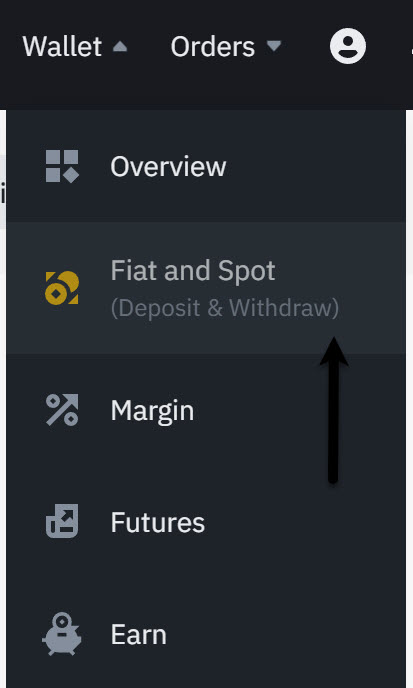 Then find the cryptocurrency you want to deposit and press the Deposit button.


You will then see a list of settings for the cryptocurrency you wish to deposit. Then choose the network you would like to use. It is important to pick the network you use at Coinbase to send your cryptos. If this is not the case, you may lose the crypto coins.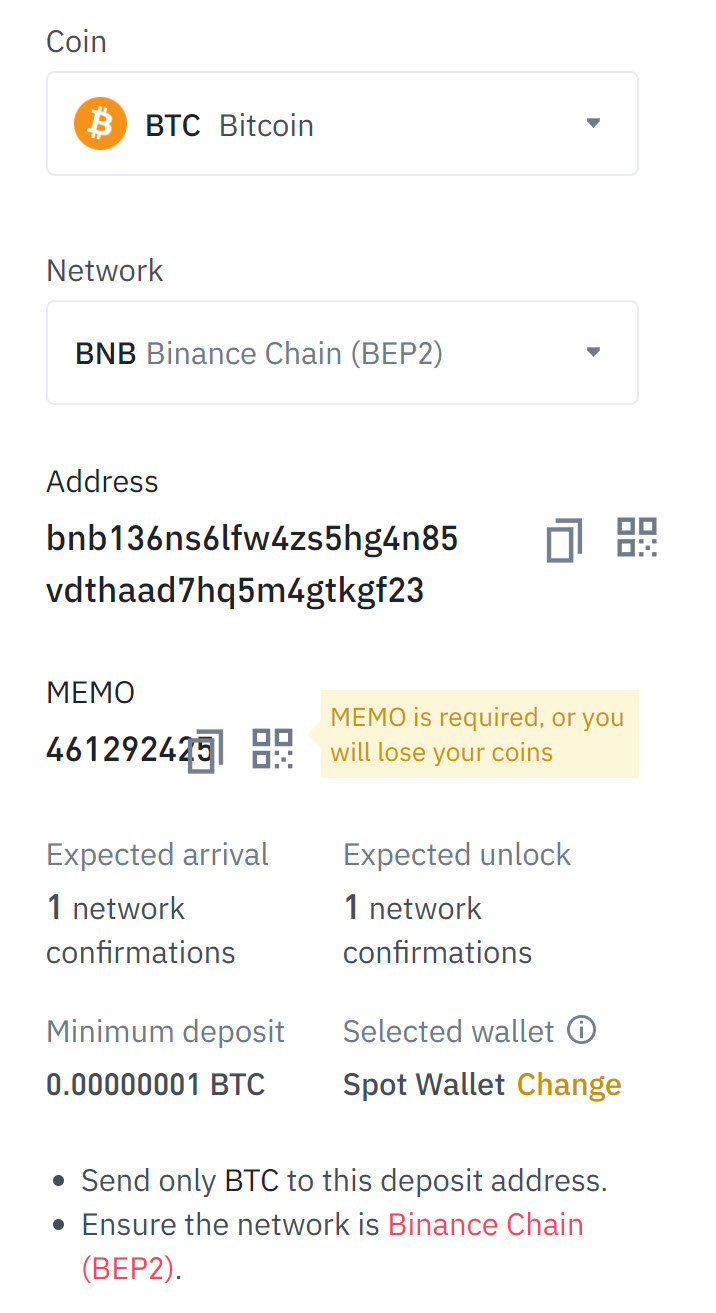 You will then see the Binance wallet address. This is the address you need to enter at Coinbase to transfer your crypto coins. Sometimes a MEMO code is displayed as well: if this is the case, you will also have to enter this to send the cryptocurrencies properly.
Send the crypto coins from Coinbase
Then press the Send/Receive button in the menu at Coinbase.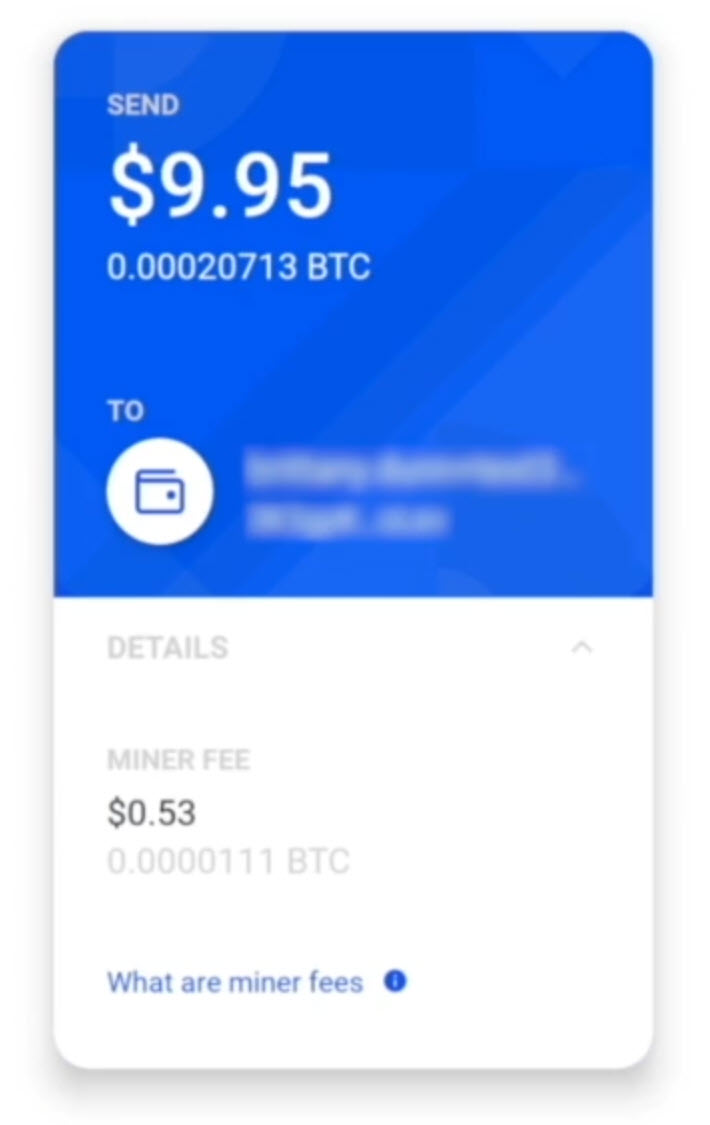 Make sure you are on the Send screen and enter the amount you want to transfer. Then fill in the wallet address and the MEMO code if necessary. Then press Continue to send your cryptos from Binance to Coinbase.
You will then see another overview of the transaction. You can confirm the transaction by clicking on the Send now button. Make sure you enter the correct wallet address: if not, you will lose the crypto permanently!
Why switch to Binance?
Users switch from Coinbase to Binance because of the more extensive options it offers. On Binance, you can trade in hundreds of different cryptocurrencies, while at Coinbase, you only have to make do with a handful of options. Binance users also benefit from lower transaction fees: on Binance, you never pay more than 0.1% in charges!
Do you want to read in more detail about the differences between Binance and Coinbase? Then read this article!
Frequently asked questions about switching

It takes on average up to 30 minutes for the crypto coins to arrive in your Binance account. When the network is busy, it may take longer.

Both Coinbase and Binance do not charge extra fees when you decide to switch. However, you do pay a fee for sending your crypto to the other crypto exchange. Depending on the network you use, these costs are fortunately not high.

Users who are disappointed with the options at Coinbase are more likely to switch. Binance offers lower transaction fees and a larger number of trading possibilities. Coinbase does follow regulations better, which is why some users are switching from Binance to Coinbase

.
Do you want to read more?