How to buy Ripple on Binance
Ripple is another promising crypto that you can buy on Binance. In this article, we will show you how to quickly & easily buy Ripple (XRP) with your Binance account.
Tip:
click here
& open an account on Binance. You will receive a permanent 20% discount on your transaction fees!
Make sure you have enough money in your account
You can exchange both fiat money (such as euros or dollars) and cryptos (such as Bitcoin or Ethereum) for Ripple on Binance. You can easily deposit funds to your account by navigating to your wallet from the menu and by then clicking on Fiat and Spot. Need help depositing funds into your account? We will get you started in this quick guide!
Buy Ripple (XRP) on Binance
You can use different trading platforms on Binance. However, if you want to buy Ripple quickly & easily, you should use the Convert option. You can find this option under Trade and then convert.
In this screen, you can indicate which currency or crypto you would like to convert to Ripple (XRP). Indicate the amount you intend to buy Ripple for and click the Preview Conversion button. You will immediately see how much XRP you receive for the specified amount.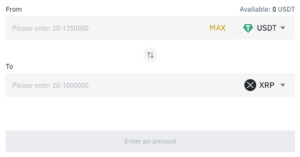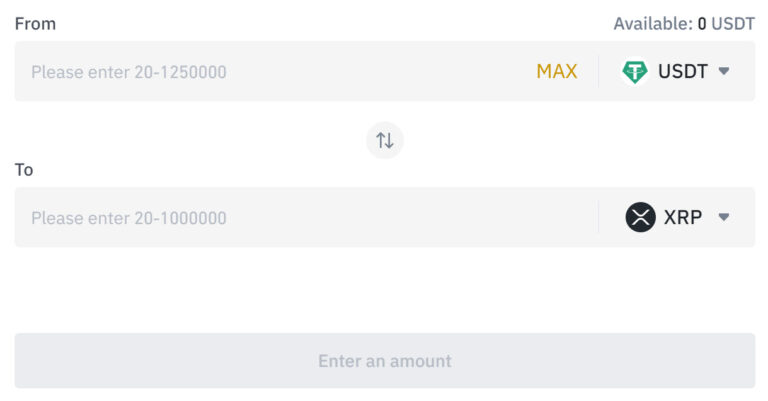 By default, you use a market order. With a market order, you buy XRP at the current price. If you want to make sure you do not pay more than a certain price for your Ripple, you can use a Limit order. With a Limit order, you can directly set the maximum price at which you would like to buy Ripple.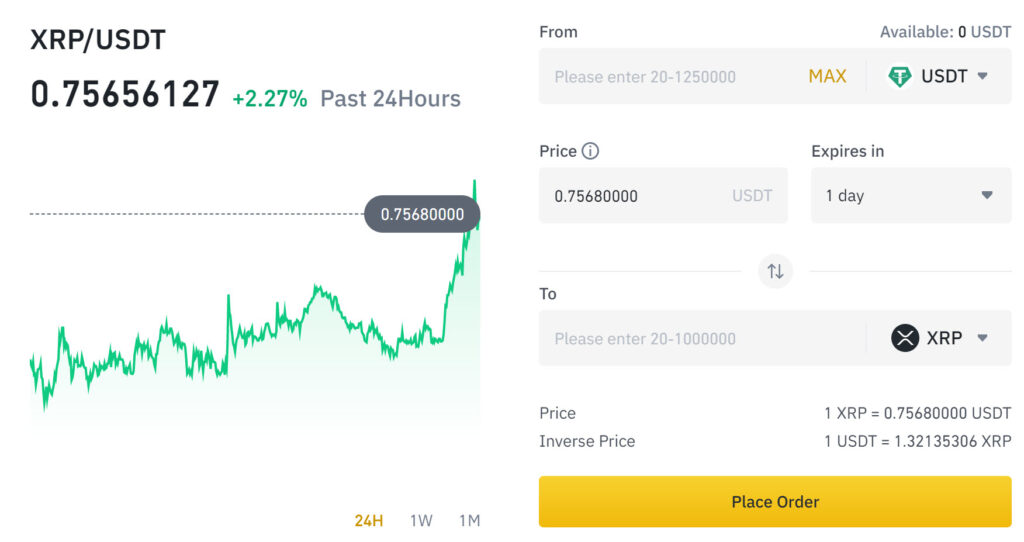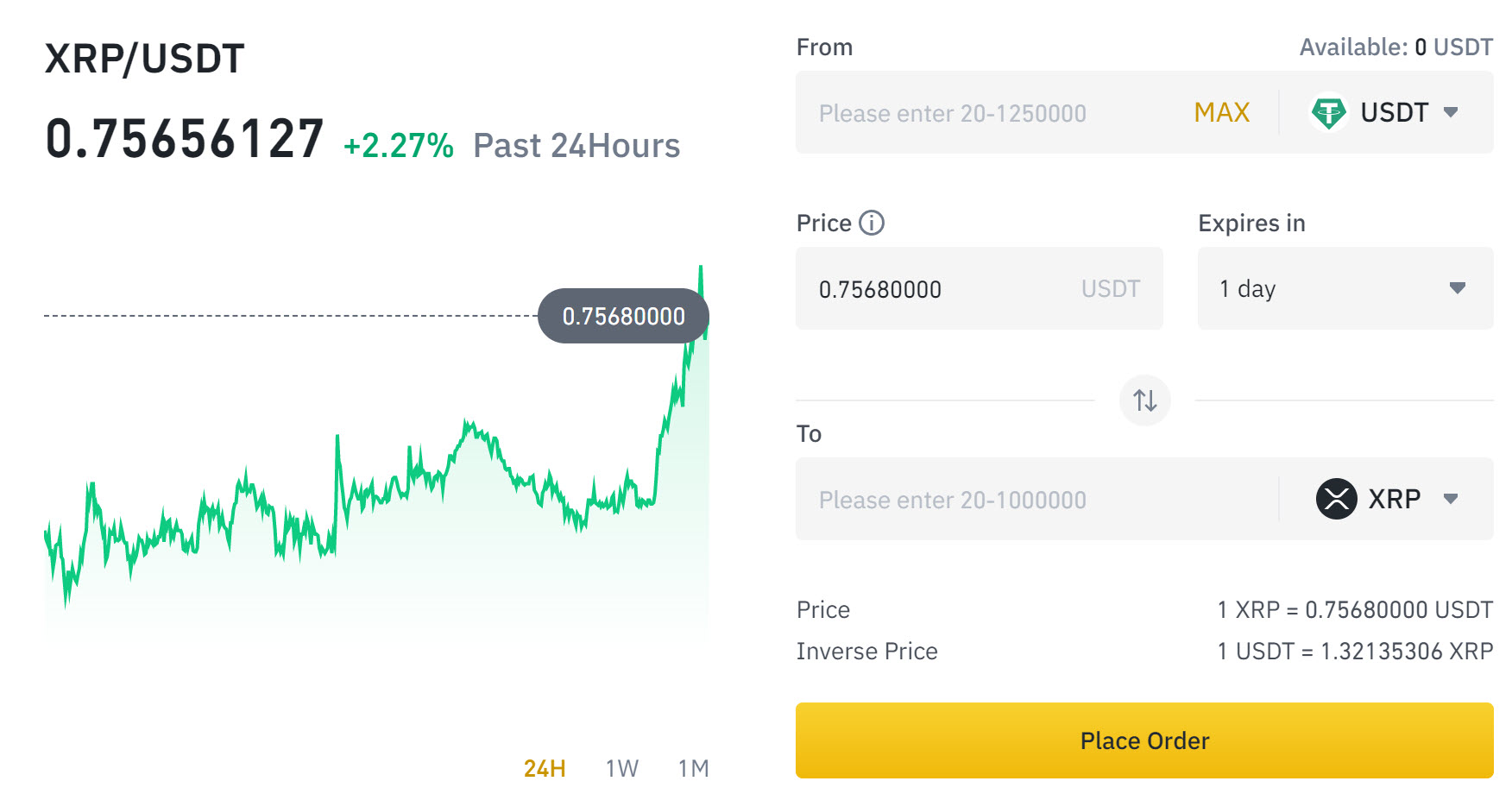 Is Binance a good exchange for trading Ripple?
Binance is a solid crypto exchange for buying & selling XRP. Because it is the largest crypto exchange in the world, the trading volume is high. This means there is always enough liquidity and you can sell your XRP at any time of the day. The platform can also handle high trading volumes: Binance can carry out more than a million transactions per second. Do you want to read more about Binance? In the extensive review, we discuss the strengths and weaknesses of the exchange.
What can you do with Ripple?
You can buy and hold Ripple for the long term.
You can speculate on price rises and price falls.
You can spend XRP on products and services.
You can donate or send XRP to friends and family.
You can earn rewards by staking.
What is Ripple?
Ripple as a cryptocurrency is unique: most cryptos are decentralized, but this is not the case with Ripple. Ripple is a central project that wants to take a position in between traditional banking services. It is their goal to make transferring money much cheaper. Exchanging Euros for Turkish Lira, for example, is much cheaper when you use Ripple.
Are you considering investing in Ripple? Then keep an eye on the latest developments in the crypto market. It is also important to keep an eye on the news surrounding Ripple. This decreases the chance of unpleasant surprises and increases your chances of success!
Do you want to read more about Binance?