How to buy Shiba Inu (SHIB) on Binance
Shiba Inu (SHIB) was one of the crypto success stories of 2021: if you had entered at the right moment, you would have earned 1000X your deposit! In this article, we will discuss how you can invest in this crypto on Binance in 3 easy steps.
Step 1: Open a Binance account
Haven't opened an account on Binance yet? Use the button below to open an account right away and benefit from a permanent 20% friend discount through us on all your transaction fees:
Step 2: Deposit money/crypto
Before you can buy SHIB, you first need fiat money or crypto on your account. Fortunately, it is easy to deposit funds on Binance. To do so, navigate to Wallet and then Fiat and Spot. Then click on Deposit to deposit cryptos to your Binance account. You can also choose the Deposit Fiat option if you prefer to deposit regular currency. In this article you can read in more detail how adding funds to your account works.
Step 3: Buying a Shiba Inu (SHIB)
Now that you added credit to your account, you are all set to buy SHIB! To do this, navigate via Trade to Convert. In the first box, enter the fiat currency or crypto you want to convert to Shiba Inu. In the second box, you select SHIB. Fill in the amount you would like to buy SHIB for and press Preview Conversion. When you are satisfied with the overview, you can execute the trade right away by pressing confirm.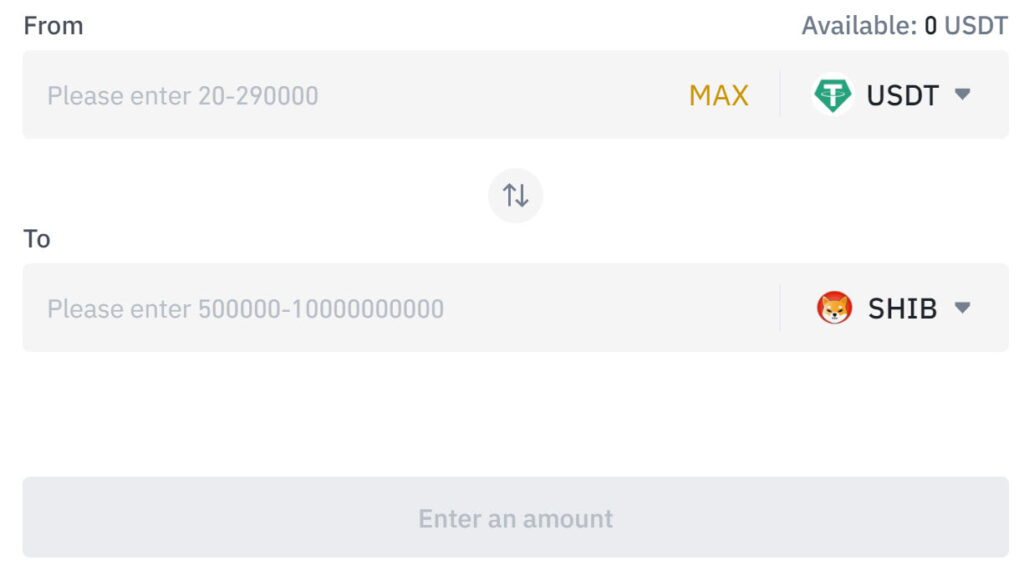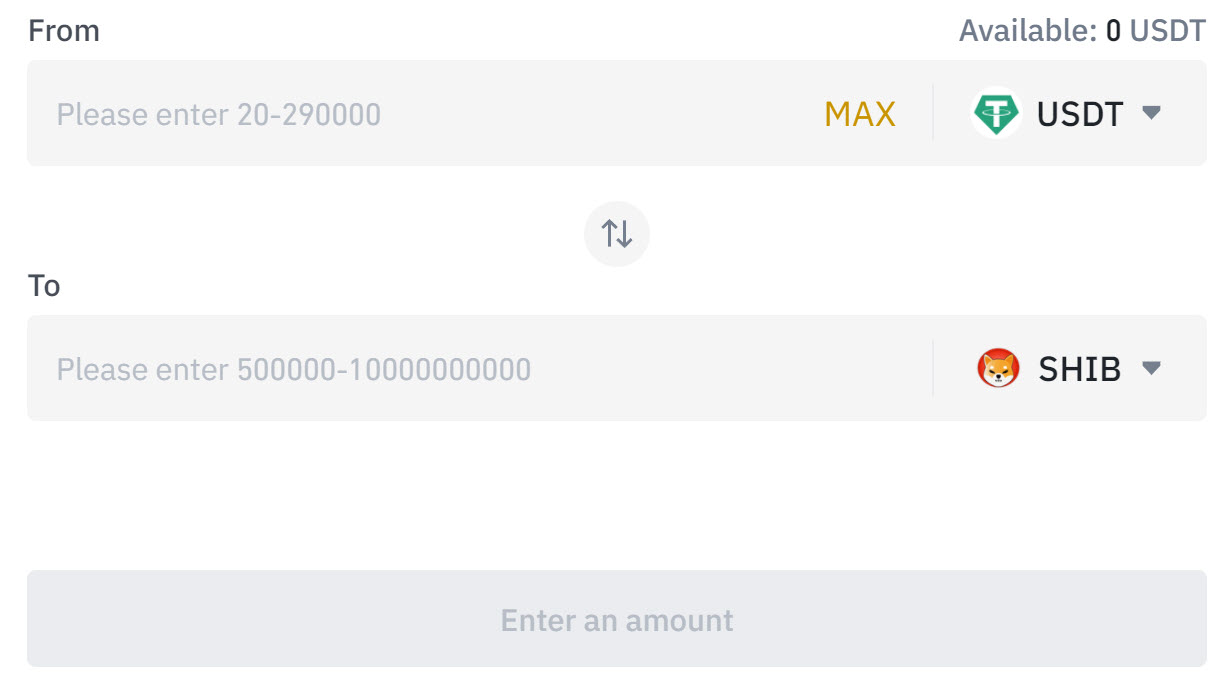 What is Shiba Inu coin?
SHIB has become a success after Dogecoin set record after record. The cryptocurrency is still quite new: it was founded in 2020 by Ryoshi in a group of other dog-related cryptocurrencies. The Shiba Inu or SHIN is an Ethereum alternative to Dogecoin (DOGE) and is described by its creators as the Dogecoin Killer.
Shiba Inu clearly originated from a hype/joke. It is therefore a well-known meme crypto. Funnily enough, they have set up an NFT art section where users can trade in dog-related artwork.
Still, it is questionable how much value SHIB really ads. Therefore, keep a close eye on the price when you want to invest in the Shiba Inu coin. Due to the enormous price fluctuations, it can be interesting to actively trade the cryptocurrency.
Why buy SHIB on Binance?
There are several advantages of buying Shiba Inu on Binance. For example, Binance is extremely fast: over 1,400,000 orders can be executed per second. On top of this, the crypto exchange is straightforward to use, and they have a fund (the SAFU) with which they pay users in case of possible hacks. Because Binance is the largest crypto exchange in the world, you will benefit from high liquidity, which makes it possible to buy and sell your cryptos at any time.
What can you do with the Shiba Inu coin?
Most people buy SHIB for speculation: they buy and sell crypto in the short term to obtain price gains. It is also possible to earn Shiba Inu by staking and with some companies, you can use the cryptocurrency to pay.
If you had entered the market at the right moment, you would have had €1,000,000 for every €1,000! Therefore, investing in a cryptocurrency at the right time can work out well. However, do not forget that there are great risks involved in trading cryptos like Shiba Inu.